For the anime adaptation, see Tokyo Ghoul (anime).
For the film adaptations, see Tokyo Ghoul (film) and Tokyo Ghoul 2 (film).
For the sequel, see Tokyo Ghoul:re.
Tokyo Ghoul (東京喰種, Tōkyō Gūru) is a Japanese manga series written and illustrated by Sui Ishida.
Plot
Ghouls live among us, the same as normal people in every way—except their craving for human flesh.
Ken Kaneki is an ordinary college student until a violent encounter turns him into the first half-human half-ghoul hybrid. Trapped between two worlds, he must survive Ghoul turf wars, learn more about Ghoul society and master his new powers.

Manga Guide
Volume 1
Cover character(s): Ken Kaneki
List of Chapters: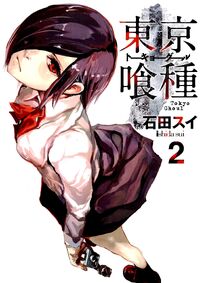 Volume 2
Cover character(s): Touka Kirishima
List of Chapters: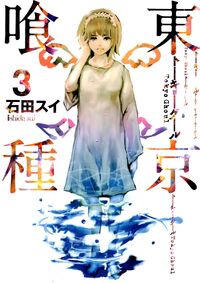 Volume 3
Cover character(s): Hinami Fueguchi
List of Chapters: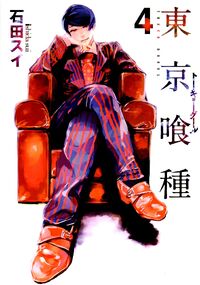 Volume 4
Cover character(s): Shuu Tsukiyama
List of Chapters: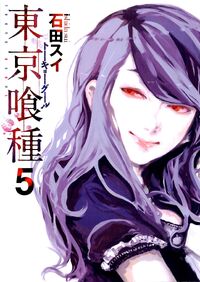 Volume 5
Cover character(s): Rize Kamishiro
List of Chapters: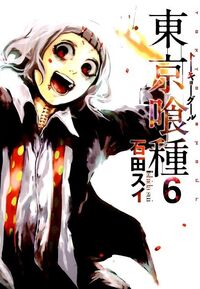 Volume 6
Cover character(s): Juuzou Suzuya
List of Chapters: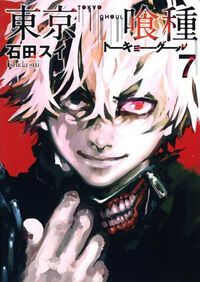 Volume 7
Cover character(s): Ken Kaneki
List of Chapters: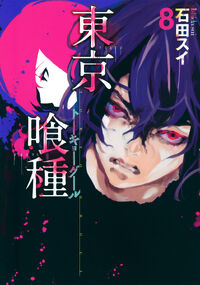 Volume 8
Cover character(s): Ayato Kirishima & Touka Kirishima
List of Chapters: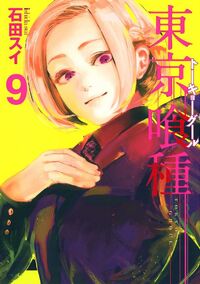 Volume 9
Cover character(s): Akira Mado
List of Chapters: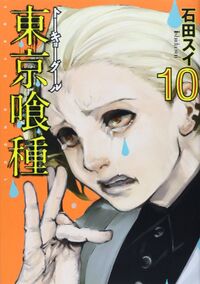 Volume 10
Cover character(s): Naki
List of Chapters: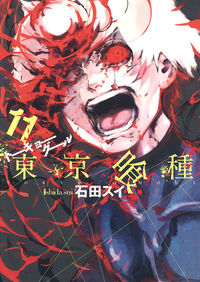 Volume 11
Cover character(s): Ken Kaneki
List of Chapters: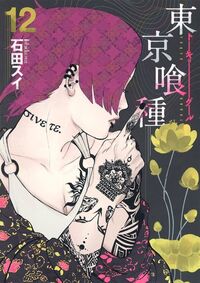 Volume 12
Cover character(s): Uta
List of Chapters: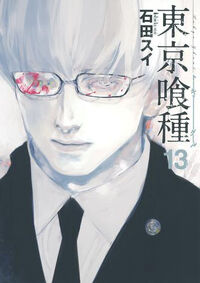 Volume 13
Cover character(s): Kishou Arima
List of Chapters: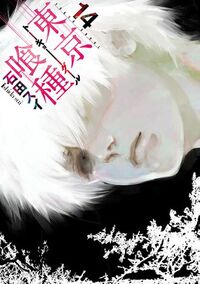 Volume 14
Cover character(s): Ken Kaneki
List of Chapters:

Trailers
External Links